Pepcom Holiday Spectacular
This is a reprint of an article published in https://computertimes.com
By Angie Kibiloski
October 23, 2020
Pepcom is one of the leading event hosts for the technology industry, and always throws my favorite Press events, like their Digital Experience party at CES every year.  Usually their parties are set in large ballrooms, with buffet dinners and martini bars carved from ice, but current times call for a different kind of event.  This week, they put on a virtual Press event, called Holiday Spectacular.  This live Zoom-based conference and demo event showcased 45 top tech brands who had new products to showcase, with the chance to video chat with reps from each company, watch product demo videos, and read the newest Press Releases.  Over the 4-hour event, I browsed their convenient online forum to find these 7 products that I'll be highlighting today.  This article will give you a small taste of each, then hopefully I'll get them all in to check out first-hand, for more in-depth reviews.  Maybe you'll find the perfect holiday gift among them.
Victrola is an audio brand that everyone is sure to recognize, as they've been bringing quality turntables and speakers into consumers' homes for over a century.  One of the new turntables they were promoting at this event was The Eastwood ($99), a hybrid turntable with a sleek, minimalist design, finished in bamboo and metallic accents.  This all-in-one, compact model has built-in speakers, specially tuned to optimize the resonance of the case.  You can also connect to external Bluetooth speakers if desired, connect wired headphones through the RCA jack, and even play music from your phone through the turntable's speakers via Bluetooth too.  Any way you want to listen, The Eastwood has you covered.  Part of the great sound clarity comes from their partnership with Audio Technica, who have provided the custom made magnetic cartridge.  This turntable is coming very soon to both Victrola.com and Walmart.
Circuit Explorer STEM sets were among the featured products from Educational Insights.  These snap-together building sets get your kids learning about electrical circuits while having fun playing.  Each of the 3 available sets will teach your kids, ages 6+, about building circuits, by constructing cool space-themed models with lights, sounds, and moving parts.  There's a Rocket ($29.99), Rover ($39.99), or awesome Deluxe Base Station ($59.99).  With easy-to-follow instructions, kid-friendly snap-together design, and compatibility with other plastic building brands, your kids are sure to have hours of fun, all while improving their STEM skills.  They even come with adorable mini-figures and decals to make post-build playtime even better.  Learn more about these sets at EducationalInsights.com, then follow the links to buy them exclusively on Amazon.
The Oral-B iO Series 9 ($299) smart toothbrush was a product that was also exhibited at Oral-B's booth at Pepcom's CES party in January, and I'm pleased to see that it went out to retail a couple months ago.  This is a pretty smooth looking electric toothbrush, which welcomes you to your brushing session with a digital smile, gives you LED feedback when you're using the correct amount of brush-to-tooth pressure, and connects to an app that let's you customize your brushing experience, and optimize your oral hygiene.  The round, rotating brush head makes sure you'll get your teeth clean from every angle, the on-board feedback gives you motivation and encouragement during the 2-minute timed sessions, and the app tracks where the brush has been in your mouth, so you don't miss a single tooth.  It was approved by the ADA and given an Innovation Award at CES 2020, so you know it's a quality product.  Find out more about the technology, and see the other 2 models in the iO Series at Oralb.io.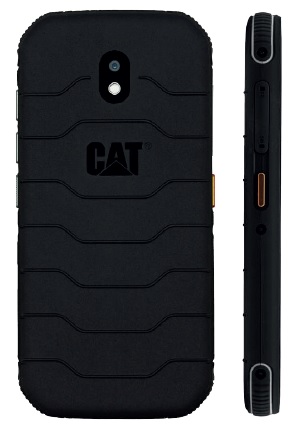 Catphones, the rugged mobile device makers, have released their new Cat S42 ($329), a mid-tier smartphone, comparable in specs to other models in this range, that can survive the most extreme situations, and won't break the bank with its price tag.  The Cat S42 is designed to withstand the rigors of hardworking fields like construction, farming, law enforcement, medical centers, and anyone else who needs a little more protection for their phone than comes standard on most devices.  Aside from being dustproof, waterproof, and drop resistant from 1.8 meters, it can be fully submerged and scrubbed with soap and water, which is perfect for our current times.  The backplate is non-slip rubberized TPU, and the touch surface is tough, scratch resistant Gorilla Glass.  Inside, this is a 4G device with dual band WiFi, a dual SIM card option, 1.8 GHz quad-core processor, 3 GB RAM, 32 GB ROM, with expandable microSD storage up to 128 GB, rear and front facing cameras with 13 MP and 5 MP respectively, and Android 10 loaded with a curated suite of useful apps.  For the price, this is a perfectly respectable mid-range device, with the added benefit of being able to survive just about any situation you could take it into.  Find out more at CatPhones.com.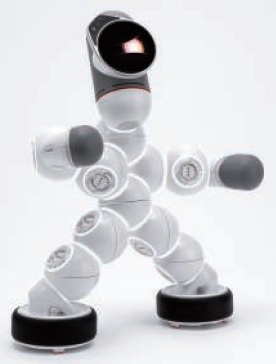 ClicBot, from Keyi Robot, is another STEM building set, but this time teaching coding skills, from beginner to advanced, for ages 8+.  There are 3 different sets available, each with a variety of parts to build cool robots for different tasks.  The collection of spherical joints, skeleton structures, wheels, and brain, can be easily clicked together in a number of configurations to create robot pals that can dance, wiggle, roll around, hold your cell phone, climb up windows, and do lots of other fun to program actions.  The computer brains have 2 different personalities to choose from, Bic and Bac, who will perform your coded tasks with different levels of inquisitiveness or adventurousness.  The Starter Kit, which will let you build 10 different configurations, will sell for $449, and the other 3 sets will go up from there.  ClicBot will be available on Amazon in November, and if you want to be notified when it hits the market, you can go to KeyiRobot.com and join the mailing list.
TiVo Stream 4K ($49.99) is the TiVo solution to the Amazon Fire Stick or Roku.  It's a small Android TV device that plugs into your smart TV through HDMI, and let's you seamlessly access all of your favorite streaming services, as well as live TV, through the same device and convenient interface.  You can easily search and play movies and shows from Netflix, Prime, YouTube, Hulu, Sling, and more, with intuitive search options that collate choices from all services, instead of having to constantly switch apps.  The built-in Chromecast allows you to stream your photos, videos, and music from your other devices onto your TV, and you can use your Google Assistant for voice control functions, which is super convenient when searching for something to watch.  Check out TiVo.com for more info and purchasing options, and you can even sign up for a trial of Sling with purchase.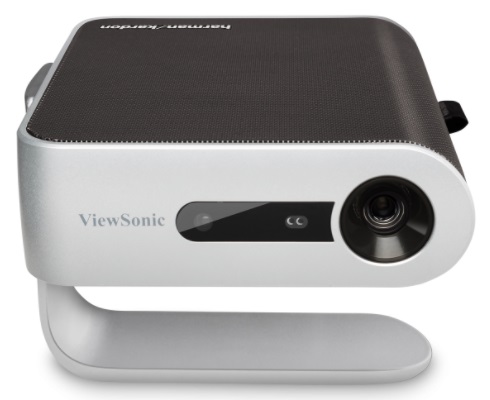 ViewSonic's M1+ ($314.99), is an ultra-portable, indoor/outdoor LED projector, weighing less than 2 pounds.  The rotating stand doubles as a lens cover, and the lens automatically powers on to full brightness and readiness when uncovered, as well as powering down when it detects the cover again.  The sound quality from this projector will be great, with dual Harman Kardon speakers.  You can project your content through microSD, USB-A and C, or WiFi, so you can even stream from YouTube or other content providers.  The short throw lens allows you to project a large image even in a small space.  With 6 hours of battery life, 16 GB of internal storage, and 30,000 hours of viewing over the life of the solid-state LED light source, this little device is great for even the most avid content watchers.  Find out more and see the projector in action at ViewSonic.com.
Like I said at the top, this is only a glance at these 7 cool products that I wanted to highlight from Pepcom's Holiday Spectacular event.  I encourage you to follow the links to their product pages and learn more about any that sound interesting to you.  Then, over the next couple months, check back on our site for full reviews on some of them, as I get the chance to check them out first-hand.  Thank you to Pepcom for hosting a great virtual event, and I look forward to the next one!